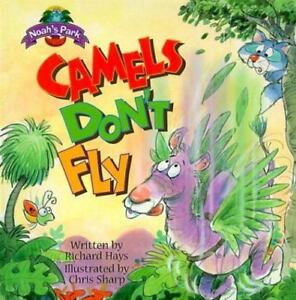 Camels Don't Fly - Richard Hays
Where did the animals go when they left the ark?
As the animals left the ark, they scattered far and wide so that once ore the earth would be covered by God's creatures.  One small group though, traveled together.  They discovered a beautiful forest where a sparkling waterfall emptied into a peaceful pond.  There were berries and nuts to eat and a warm cave for shelter. 
There are the adventures of the animals that lived in Noah's Park.