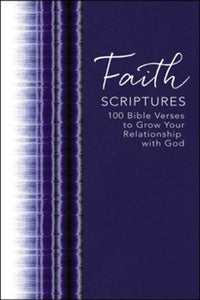 Draw Near to God: 100 Bible Verses to Deepen Your Faith
It's hard to believe sometimes, but the God who created the universe and everything in it desires a relationship with each of us. God knew you before you were born. He hears your prayers, wants to come near to you, and plans for you to have abundant life.
In Faith Scriptures, you'll find Scripture and reflections that will guide, support, and assure you that your heavenly Father loves you and longs to spend time with you. You'll encounter His grace and mercy as you study and learn more about His tender care. This beautiful book is perfect for your own bedside table or as gift for a friend.