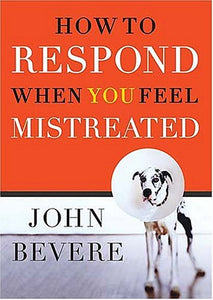 How to Respond When You Feel Mistreated Hardcover - John Bevere
"Repay no one evil for evil" (Romans 12:17 NKJV). Easier said than done, right? But that's exactly what John Bevere recommends in How to Respond When You Feel Mistreated. We are all subject to some authority, and those in leadership often misuse their power and hurt others. But we as Christians are called to honor and submit to authority, even if it means accepting unfair treatment.
"'Vengeance is mine, I will repay,' says the Lord" (Romans 12:19 NKJV). God's justice often takes longer than we want to wait, but it does come. And our obedience in accepting suffering increases His work in the lives of others. Ultimately, our model for responding to unfair treatment is Jesus. And by enduring suffering as He did, we are made more like Him.