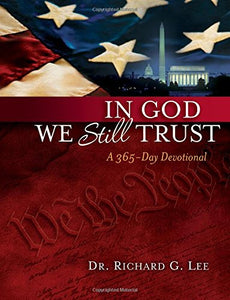 In God We Still Trust: A 365-Day Devotional
A year-long devotional that explores the Godly principles on which our country was founded.
Experience gratitude for country and love of God with this 365-day journey through America's historical events as Dr. Richard Lee introduces the people who established and shaped our nation, and teaches the Godly principles on which it was founded. Each devotional is followed by a Patriot Prayer and Promise. Scripture is taken from the New King James Version of the Bible.