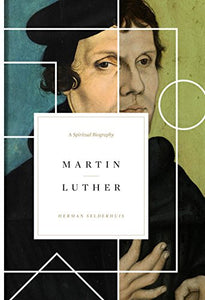 Martin Luther: A Spiritual Biography - Herman Selderhuis
Famous for setting in motion the Protestant Reformation, Martin Luther is often lifted high as a hero or condemned as a rebel. But underneath it all, he was a man of flesh and blood, with a deep longing to live for God.
This biography by respected Reformation scholar Herman Selderhuis captures Luther in his original context and follows him on his spiritual journey, from childhood through the Reformation to his influential later years. Combining Luther's own words with engaging narrative designed to draw the reader into Luther's world, this spiritual biography brings to life the complex and dynamic personality that forever changed the history of the church.